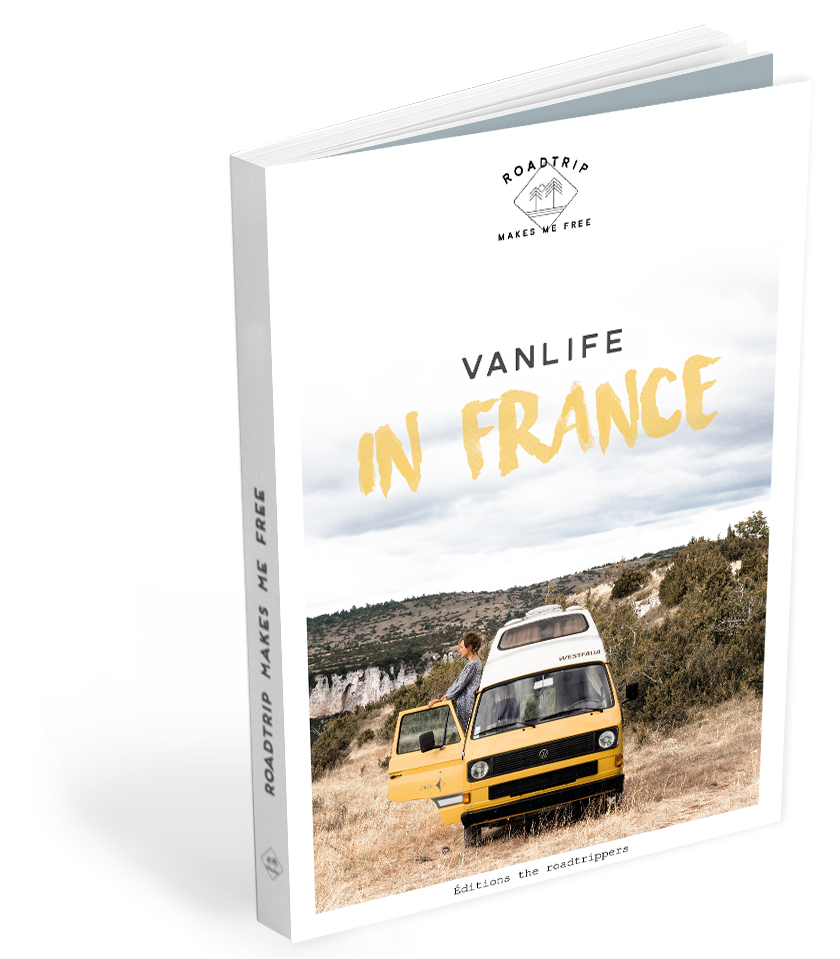 What if this year was an opportunity to slow travel and discover France & its most beautiful regions?
Windows wide open and hair in the wind, we take you for a ride with our most faithful VW T3… Well, at least with Vanlife in France, our new book!
Inside this book ?
Short & long road-trips ideas
Over 8 french regions
+ 150 photographs
Vanlife tips to travel in France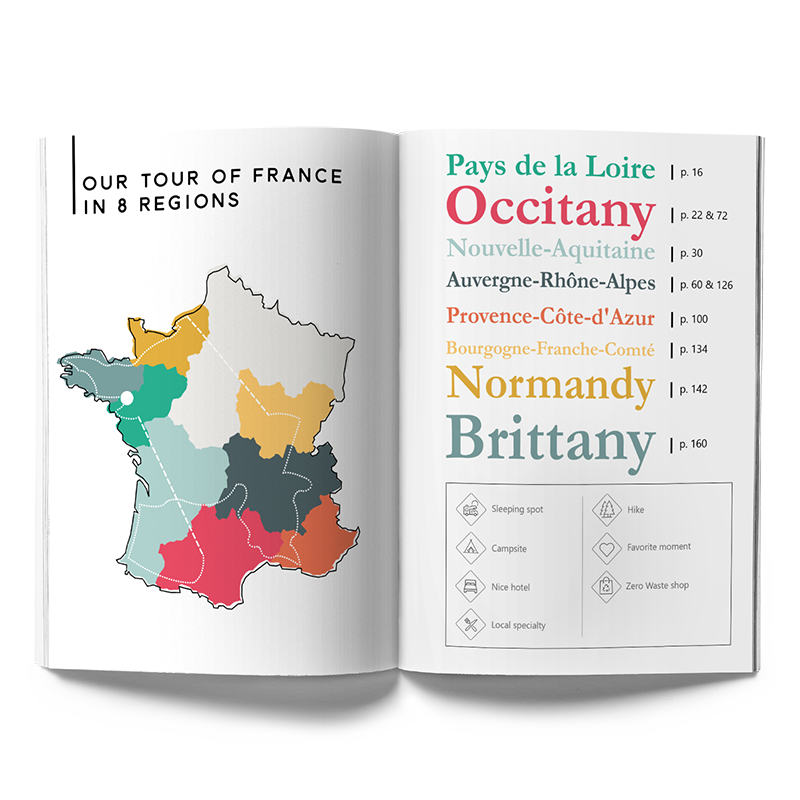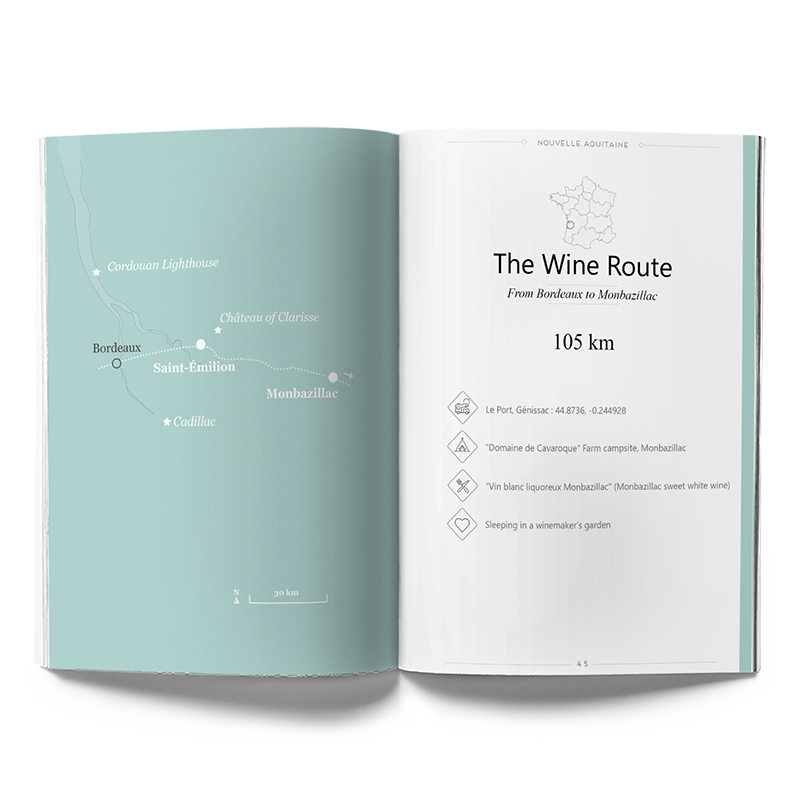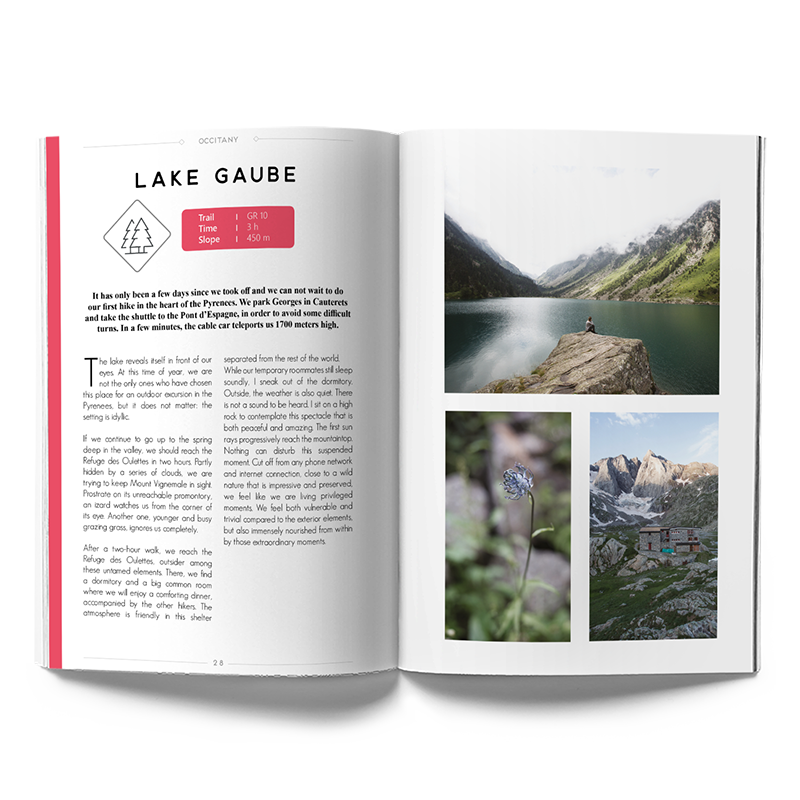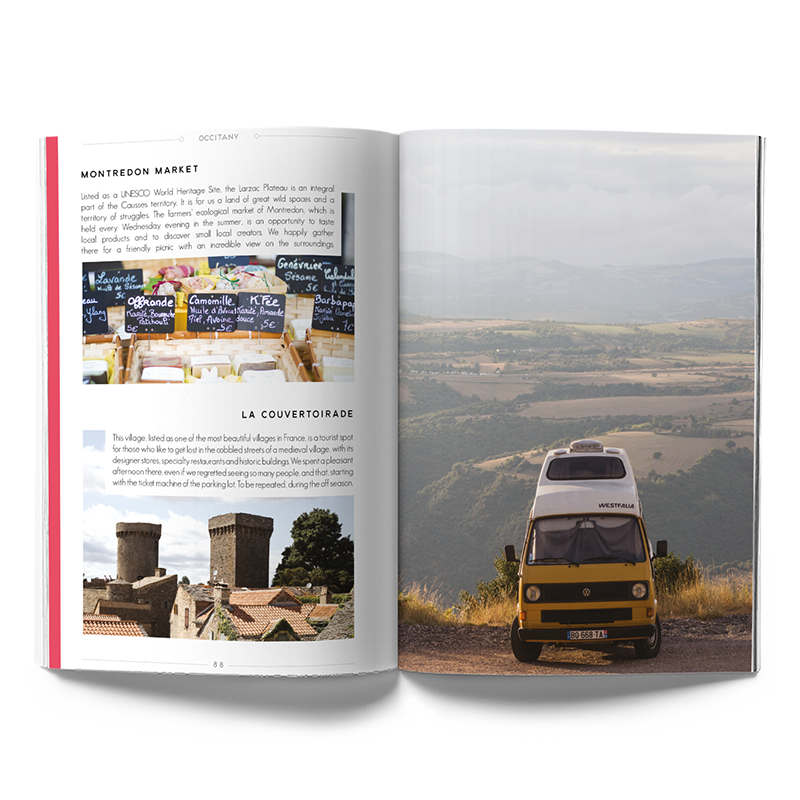 From the cliffs of Normandy to Provencal Colorado
Independent book creators.
Texts, photographs, layout and even the choice of paper weight: everything is homemade with this book (so to speak;).
Second self-published book from the "Roadtrip Makes Me Free" collection, "Vanlife en France" is an independent project entirely supported by its french authors Camille Visage & Pierre Rouxel, vanlifer & outdoor lovers ♥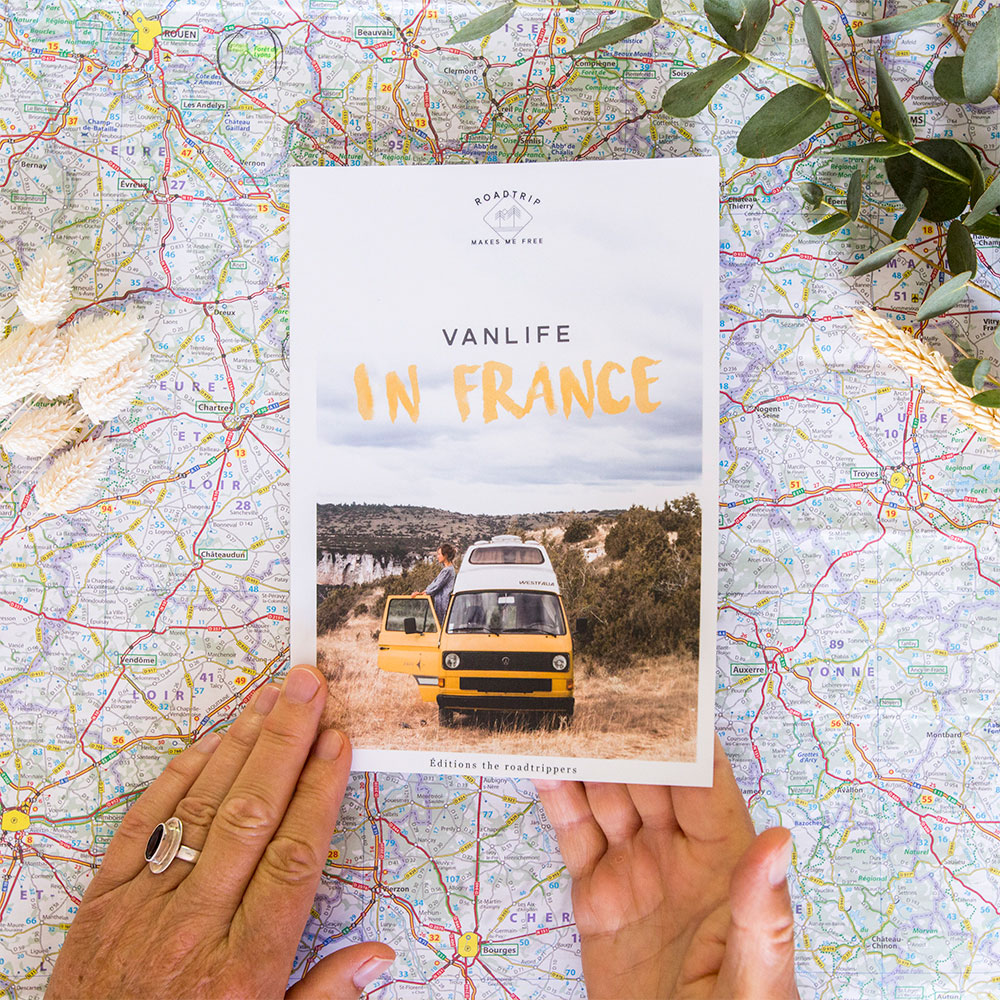 Frequently Asked Questions
Is it a real paper book? (yes)
Absolutely! It is 212 pages in A5 format, printed in France. Its cover is flexible with a thick weight for more resistance (it is soft to the touch). Inside, the paper is slightly rough, we find that this gives character to the book 🙂
Is this an exhausive guide?
No. If you are looking for a super practical and comprehensive guide showing every nook and cranny of France, then you'd better look to a Michelin guide. If, on the contrary, you are looking for a more personal and more "lively" book, then this one will certainly please you 🙂
Is the book available in bookstores?
Only in certain bookstores in France! As self-publisher, we are not distributed "automatically" in all bookstores in Europe. To be present, the bookseller has to order us directly via the address hello@theroadtrippers.fr. Payment on our platform is 100% secured, but if you prefer to browse it beforehand, then talk to your bookseller 🙂
Usually, it takes us 1 or 2 business days to prepare your order. Once deposited at the post office, it is normally delivered within a week. But with the impact of the current health crisis on transport companies, we have noticed delays of up to 10 working days for a shipment outside France. Not sure if your copy arrives on time or you want to know the status of your order? Contact us via hello@theroadtrippers.fr, we will do our best to help you 🙂
Once your order has been placed, you will receive a confirmation email, then in the days that follow, a new email indicating that your order has just been shipped (beware, it may happen that these two emails fall into "junk" folder). The books are sent in a cardboard envelope that fits in most mailboxes. Not yet having an individual tracking system, so if you haven't received anything 3 weeks after placing your order, then contact us: we will ship a new copy to you. At our expense of course 🙂
Our website uses the latest technologies to encrypt and secure all banking data. The payment is 100% secure thanks to the HTTPS protocol and the SSL certificate (note the small padlock in the address bar). You can also choose to pay by credit card via Paypal. The transaction then takes place on their platform. For further info, contact us at hello@theroadtrippers.fr
100% Secure payment.
SSL encrypted data
Satisfied or refunded.
14 Days warranty
Self-published with love.
independent publisher since 2018
Responsible paper.
sustainably sourced paper FSC®
Responsive customer service.
Camille & Pierre answer all your question at hello@theroadtrippers.fr
Quick response.
within 2 working days
Printed in France.
Vegetable-based inks
Free shipping
for two books purchased